Bubble! Xmas party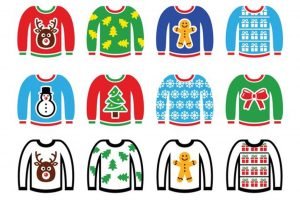 Don't miss Bubble!'s Xmas event!
Do you like the Xmas spirit? Do you like travelling? This is event is just perfect for you!!
On Tuesday 18th December, we will have some special guests telling us about New York and Xmas time in the Big Apple! Since it will be the last Bubble! before Xmas, we will also have some panettone together and you have to bring a friend!
What is more, we want to celebrate Xmas Jumper Day and Ugly Sweater Day showing off our awesome crazy jumpers, but especially to raise some money for charity and helping people to spend a better Xmas!
Don't miss Bubble! Xmas on Tuesday 18th December, 9 p.m. at Cicloamatori Montagnana headquarters